Meet The Teacher

Laura Marriott (owner and operator)
Voice, Piano, Music History, Music Theory, Music for Young Children, Music Pups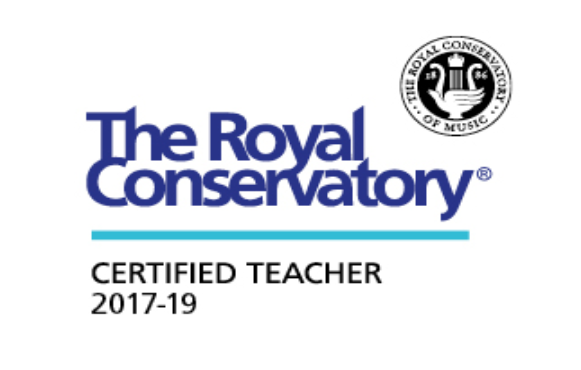 Laura Marriott's love of early music education was realized over a decade ago during her music degree at Dalhousie University. After discovering the Music for Young Children program her mission has been to make learning music a happy and fun-filled experience, developing healthy habits that allow students to be lifelong learners. In addition to Music for Young Children, Laura offers a variety of different piano methods, tailored to fit each students needs, goals and interests. Students' goals and situations often change and Laura's flexibility and familiarity with many different methods, genres, composers, and pieces allow students to find the right fit for them musically.
Being a lifelong learner is a philosophical cornerstone of the studio. Laura demonstrates this not only with her personal instrumental practice, but also in her pedagogical learning. As a member of the NSRMTA, Laura believes in the benefit of consistent professional development and sharing among colleagues. The energy and excitement that new ideas and new music bring to the studio keeps her students energized and interested, while the consistency of routine allows for a feeling of reliability and comfort. This year, for example, the studio has introduced a new "brag wall" that allows students to feel pride in various technical accomplishments. One component of the brag wall is "the 40 piece challenge", an idea shared by composer and teacher Elissa Milne, which encourages students to play a large quantity of pieces in different styles and levels of difficulty. The studio has also hosted an ensemble recital which consisted of students playing in various duets, trios and quartets. These fun additions succeeded in motivating students to work hard to meet their goals.
During their studies, students will be working on self-discipline, motivation, time management skills as well as the technical skills necessary to meet their goals; providing them with the foundation required to pursue their musical interests regardless of style, genre or instrument. Deriving joy from our success makes achievement an integral part of music lessons, but this does not have to be measured by examination results or performances. The world that our children live in today has many more demands on their time. The importance of routine in students' daily lives is as important as ever and students are gently encouraged to meet their practicing goals, regardless of their commitment level. This individualized approach allows each student to achieve their own success, no matter if they are playing for enrichment, enjoyment or competitively. Students are encouraged, but not required, to participate in the various competitions, festivals and recitals that are offered during the year.
With her background in operatic and vocal performance, Laura specializes in using music to tell a story and express emotions. It is not uncommon to hear piano students singing through their melody lines in order to demonstrate phrase shaping or complex rhythms. She is also passionate about encouraging students to use their musical tools to explore their own musical interests. In lessons, students learn the theory necessary to develop chordal accompaniment to songs that they are interested in as well as read lead sheets and compose their own pieces.
Being a music teacher to young children is a great responsibility. Laura is a strong believer in the importance of a strong connection between teacher and student and the role that relationship plays in the enjoyment and success of music lessons. Leading Note Studio strives to offer quality music education in a relaxed and fun environment.
We love to laugh and enjoy the JOY of making music! Jazz Hands!!!!!
Laura holds a Bachelor of Arts with a concentration in Music from Dalhousie University, has been teaching for over 15 years and is a member of the Nova Scotia Registered Music Teachers Association. Laura continues performing as both a vocalist and collaborative pianist. She is also an avid knitter, cyclist and loves having adventures with her family.